Regular price
$174.00 USD
Sale price
$94.90 USD
Unit price
per
Sale
Sold out
This solar streetlight is designed for outdoor use and can cope with various scenarios of usage. It boasts various working modes, making it a highly versatile pick. The light control mode ensures that the lights will turn on as soon as it gets dark. Another mode implies that the light will turn on when someone approaches it. You can also program the light to turn on and return to dimmed brightness 30 seconds after someone passes it. This motion-sensing mode saves energy by dimming the light level when there is no movement close to it. Plus, it has a timer, so you can program it to stay on for two, four, or six hours. Or use auto mode and the light will turn on in the evening and off in the morning, providing bright light all night long.
                      NO WIRES, NO MAINTENANCE, NO ELECTRIC BILLS!!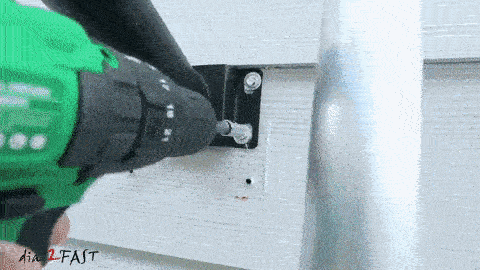 This is a convenient wire-free solution for straightforward outdoor lightning. The 90W device is built with 180 bright white long-lasting LEDs (6000-6500k), ensuring long use. The streetlight boasts durable construction and is a perfect solution for residential buildings, parking lots, parks, driveways, playgrounds, patios, pools, and more. Use it by the shed or in the cabin, while traveling in the trailer or to light your backyard: the scope is so wide that you can use the light wherever you wish. This option is waterproof, snow- and rain-resistant, and can withstand the elements, so no need to worry about storms or harsh weather conditions. 
The light is super easy to install and can be controlled remotely to change settings. The solar lights are not only an eco-friendly solution, but they also provide super bright light, illuminating up to 9000 Lumens at full power. The light coverage is 1080  ft . The heavy-duty construction is reliable and is rustproof even in humid climates. Plus, rain or sun exposure can not harm this device.
The polycrystalline solar panel specifications are 15W/6V, and the battery size is 12000 MAH. The solar panel boasts high photoelectric conversion efficiency. With this pick, you won't need any wiring or electrical power. The solar streetlight is designed to provide you with up to 12 hours of continuous light at night even if there were only a few hours of sunlight during the day. This option will keep your driveway, patio, garden, or anything else brightly lit no matter what, so be sure to consider this durable and reliable solar streetlight.
Solar Street light for Outdoor brings 3 Working Modes to Cope with Different Usage Scenarios
PIR sensor + light control: The light will turn ON when people pass by in the darkness.
Light control: The light will light up when the surrounding is getting dark.    
PIR sensor + dimmable + light control: The light will return to "slightly bright" mode after 30seconds that people pass the light
Features : 
Easy To Install.
Motion Sensing Mode (dims low light level until motion detected)
Remote Controlled (to change settings)

Timer (set to stay on for time intervals of 2hrs, 3hrs, 4hrs)
Auto Mode turns on in the evening (stays on all night) and off in the morning.
Brighter than ever: Endurance Lights is capable of illuminating up to 9000 Lumens at it's full power. Super bright solar light!
Weatherproof construction: Snow & rain storm-resistant, rustproof, super-durable resin frame providing extreme durability and reliability, even in very humid weather climates and coastal areas. You will never have to worry about damage from rain or sun exposure.
Color temperature: White light 6000-6500k
180 Super Bright LEDS
5 Lighting Modes: Motion detected, Always on, 2 hours timer, 4 hours timer and 6 hours timer.
Battery Size: 12000 MAH
Solar Panel Specs: 15W/6V
Light Dimensions: 25.5x7.9inches
Package include:
1x led solar street light
1x remote
View full details